E-commerce Migration Services
We migrate your orders, products, and other data to Magento, Shopify and WooCommerce platforms
With our Ecommerce migration services, we will secure your store migration without any roadblocks or issues. We have a thorough data transfer procedure to ensure that nothing is left behind that might jeopardize your website's integrity. We also pay great attention to data like products, categories, orders, customers and reviews.
If you're in search of convenient eCommerce migration services that'll improve your online store performance, then Ecommerce house is the right place to get it done. We will stay connected with you at every step of the way to ensure that the final result aligns with their expectations and business goals.

Product Migration
We specialize in migrating everything related to the product such as name, description, meta title, URL, image, price, weight, quantity, tag, attributes and variants.

Orders Migration
From migrating order ID, status, date to the customers' name, billing address, email address, and other shipping address, we do it all.

SEO Migration
You can rely on us to migrate your products, categories, SEO URLs, transfer 301 SEO URLs of categories and products.

Reviews Migration
Planning to retain your customers' reviews and ratings? You can fully trust us to securely moving your users' names, comments, reviews, ratings, and statuses. Design Migration
Here is the perfect opportunity to get a new mobile-friendly design for your ecommerce store along with integration of the latest trends for enhanced user experience.

Custom Functionality
Worried about migrating your existing custom page to the new web host? We can swiftly move all your data custom functionality without any hampering.
Adding Value To Your Ecommerce Store
When it comes to ensuring the success of an e-commerce website developed by our team of professionals, we follow an objective approach that is fully result-oriented and carefully fine-tuned based on your business requirements
Swift Migration
Robust Platforms
Full-Database Migration
Bug-Free Migration
Quality & Accuracy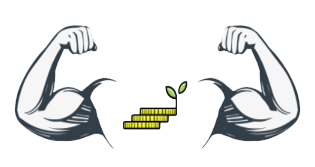 Strength
No Surprises
Crystal clear deliverables with no guess work.
Testified Work
Our experience speak more than work.
Pro Minds
Brilliance and excellience at par.
Inhouse Support
Independent enthusiasts at you fingertips.