Ecommerce Website Redesign Services
We redesign your website with the goal to improve your bottom line. Your updated site will get you more traffic, drive more leads, and ultimately increase your revenue.
Website Redesign Services to Grow your Businesses
Given 15 minutes to consume content, 66% of people would rather read something beautifully designed than plain text. People are visually inclined to beautiful, effective websites, so it is crucial that you invest in a website redesign company that can deliver.
If your site lacks visual appeal or usability features, it may be time to consider website redesign services.
At Ecommerce house we take special care about specific details concerning your website redesign and make sure to add aesthetics and usability to your website.
Factors to consider to decide if this is the right time to redesign your website
Funtionality Issues
Do you have to add new site functionality or your site functionality no longer performs as it should?
Outdated Design
Design trends come and go. On the off chance that your site has been around for quite a while, a portion of its design components might show up outdated, which can give visitors the feeling that the site has not been dynamic for some time.
Navigation and Organization Improvements
Navigation and Organization can affect or degrade the overall performance of your website when it comes to engaging visitors, engaging them and getting them through the conversion funnel.
Rebranding
It takes a lot of work to keep up with the competition, but a company's rebranding effort won't end with a website redesign to reflect changes in brand identity or branding
Website Rebranding
Keeping your brand consistency in consideration, we will revamp your website using latest industry trends to ensure it actually converts

Responsive website design
In our website revamp services, we revamp your website by remembering mobile view in mind to help you gain more audience with including both desktop users and mobile users. A mobile-friendly website also has a splendid effect on the SEO process.

Fix Content and Website Issues
Our expert group of web designers is ready to recreate your website as indicated by the business needs. We complete a few tests like client conduct, site execution, and requirement sharing to fix the critical issues in the site by redesigning a website. Improving UI and Website Layout
User Interface assumes a fundamental part in web designing. We improve the UI and format of the web page to give the best UI on your webpage, so they like your site and attempt to hire your services.

Functionality
Our website recreating services likewise centers around the overall functions like navigation, menu, and other website parts while redesigning your website.
Benefits of working with Ecommerce House on your Website Revamp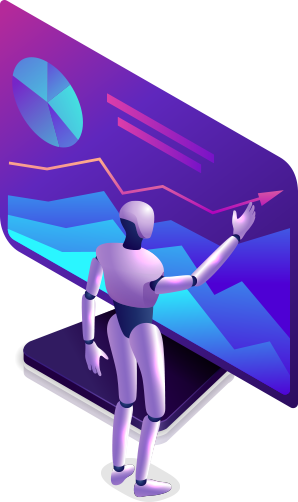 A uniquely designed, user-friendly website built to convert more visitors into customers
Multiple design prototypes to choose from design by our award-winning, cutting-edge design team
Peace of mind that an up-to-date, conversion-oriented website will help boost your ROI
Complete web redesign services, along with maintenance and updates for your website throughout the year
Conversion and usability analysis of existing website and redesigned website
Redesigning would allow speeding up your website loading time