Ecommerce Speed Optimization
Not happy with the conversions? Perhaps, low site speed load is the cause for it? Let's not panic! We know exactly how to deal with this.
Your website is one the best sales platforms for your business. In fact, it can be referred to as the only salesperson that allows you to showcase your business to visitors 24/7You only get one chance to make a good first impression. You need to make sure when some opens your website, it instantly gets their attention and draws them in to your content within first 5 – 7 seconds.
If your website is taking time to load, you'll miss out on this opportunity. The potential customers will unfortunately look elsewhere for the needed help and answers to their problems. Our Speed Optimization service will help speed up your website and optimize it for the current and future modern Internet users.

Defer Parsing of Javascript
This involves deferring the loading of JavaScript till needed. The process requires adding the script attribute where needed.

Image Optimization
Images, especially if there are too many of them, can cause pages to load very slowly. We will compress images to reduce size without affecting quality.

Minify HTML, CSS & JavaScript
With the help of reliable tools, we minify HTML and any JS or CSS, including in your website's markup. This can have a great impact on the speed of your ecommerce store.

Fewer HTTP Requests
Your browser sends requests to receive files while images and words are still loading. These requests can increase the page load time. To overcome this, our advanced services also include reducing HTTP requests. Leverage Browser Caching
With this simple way, we can optimize load time by optimizing browser caching, server response time, cache expiring, and the number of HTTP requests.

GZIP Compression
This method involves file compression to reduce their size and improve network transfers to reduce the load times. This too, has a sufficient impact your website's speed.

Content Delivery Network (CDN)
CDN consists of distributed servers that deliver entire web content to the users. We professionally integrate best CDN to websites.
WHAT WE DELIVER
95% Average Google PageSpeed Score
1.55 Seconds Average Load Time
15% Decrease in Bounce Rate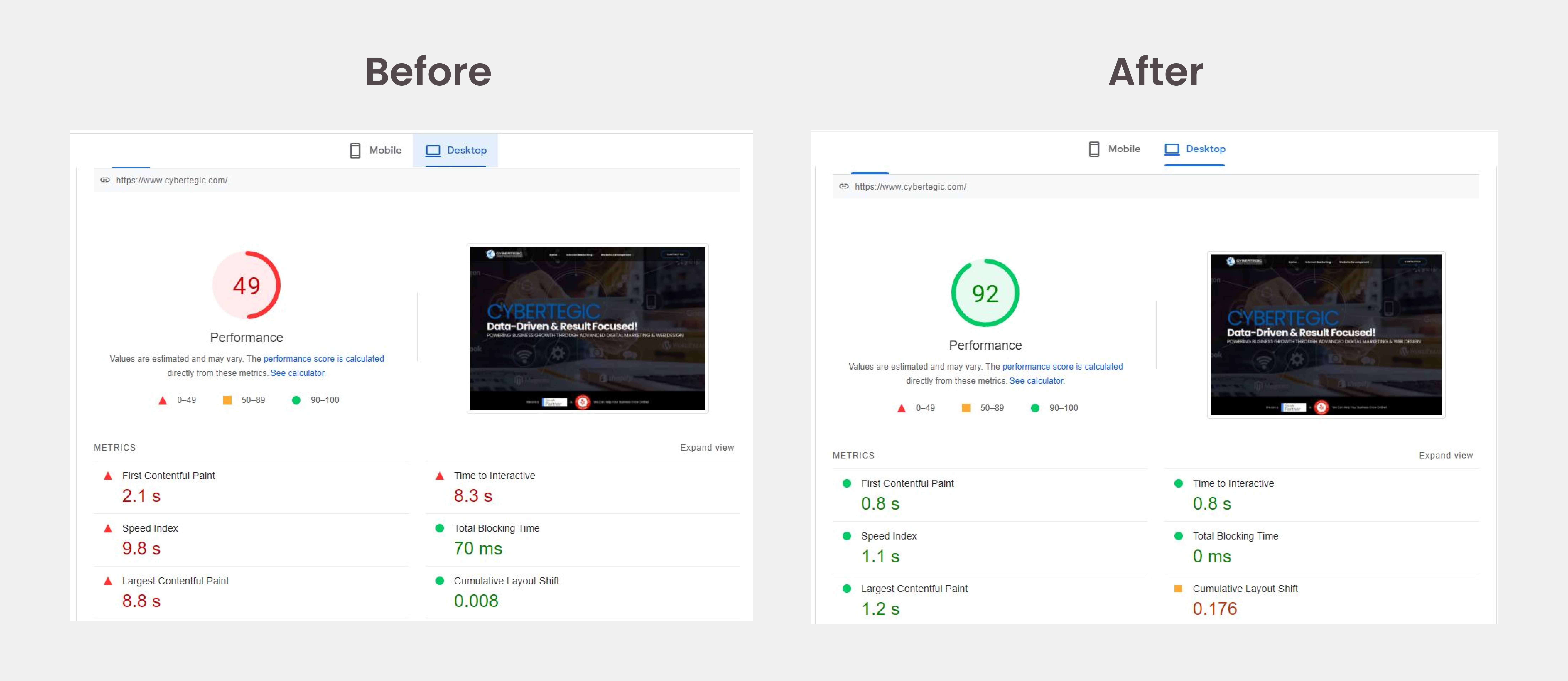 Adding Value To Your Ecommerce Store
When it comes to ensuring the success of an e-commerce website developed by our team of professionals, we follow an objective approach that is fully result-oriented and carefully fine-tuned based on your business requirements
INCREASE PAGE LOAD SPEED
DECREASE BOUNCE RATE
IMPROVE USER EXPERIENCE
STAY PCI COMPLIANT
HIGH SCALABILITY
INCREASE WEBSITE SECURITY